YAMAHIKO Double Bass Pickup System
MODEL: CPS-DB
Creates a perfect reproduction of your performance to the audience.
The pickup when properly used, brings out the entire frequency range of double bass .
For once, the bass can be heard clearly.
Our excellent sound pickup system helps you bring your most delicate acoustic expressions to the audience at the highest level possible.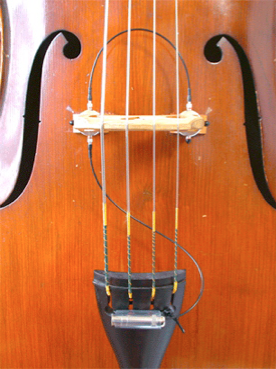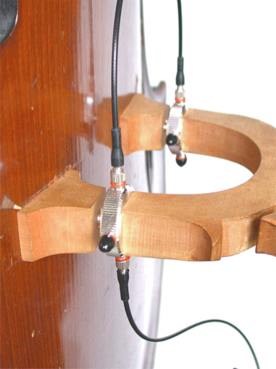 Characteristics
Wide range of sound coverage without noise of self-vibration
Close to natural acoustic sound even in bow play
High fidelity to meet studio work
Low noise, high fidelity of output
Compatible as string height adjuster itself
Because the cable can be removed, it is possible to rotate easily as an adjuster.
User friendly setup available - one pickup or two - by variety of setup manners using sensor, adjuster, interconnecting cable, output cable, depending on your requirement
Stable sound quality for long time use due to built-in system in the string height adjuster - over 15 years by professional players' use
A repair man who has installed the adjuster will be able to install this system. And, we strongly recommend the installation to be requested to such a repair man.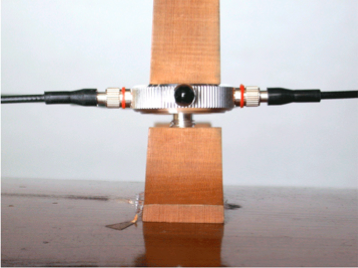 Our pickup has particularly wide frequency range in the higher/lower octaves and stays perfectly "flat " and linear in all registers. It is essentially important for good equalizing free from sound unbalance trouble as frequently heard by many other pickups, such as some range of sound drops or improperly emphasized. The resonance of the instrument often makes peculiarly strong peak in some registers, which cannot be well adjusted by equalizing without deteriorating other registers around. Our pickup amounted in the bridge, the least resonant position of the instrument, can pick up the wide range of the sound as natural output even when played with the bow.